Nowadays, the word "mobile app" is heard by everyone. Because the development of smartphones has spread the word to almost every person. And seeing its benefits, it seems impossible to avoid it. But do you know what a mobile app is?
Let us tell you what exactly are these mobile apps?
What is a Mobile App?
A mobile app (mobile application) is a software developed for mobile devices – smartphones, tablets, iPhones, iPads, etc.
Mobile apps are a small form of computer version designed and developed specifically for smartphone users. And its main objective is to increase the productivity of the user, provide facilities, and make delivery easier. Because mobile devices are more accessible than computers.
These mobile apps are made available by the app developers and the mobile app development company through the App Store. Nowadays private app stores are doing this job well.
Types of Mobile App
Mobile apps can be divided into three types, mainly according to their usefulness.
Native Apps
Hybrid Apps
Web-Based Apps
Native Apps:
These apps are developed only for one operating system or device. For example, apps developed for the iPhone can be run only on the iPhone, they cannot be run in other smartphones. That is, they are not compatible with other devices. These apps are quite fast and give the user a better user experience with quality.
Hybrid Apps:
As its name suggests, these apps are developed for more than one mobile platform/device. These apps are developed using web-based technology, and the same code is developed to be compatible with multi-device. That is, one app can also run on the iPhone and can run on other devices as well.
Web-Based Apps:
These apps are built using HTML, CSS, and JavaScript technology. Their size is very light but their performance is less than that of native apps. But you can access them only with the help of a web browser.
Features of Mobile Apps
You can do the work done by the computer program with the mobile device, this is the biggest feature of the mobile app. And due to other similar features, mobile apps are popular among users.
Easy to use: Mobile apps are easier to run than computer programs. Because graphical user interfaces (GUIs) are used to develop them. Which fits well with the touchscreen. Therefore, even a normal user can easily run them.
Special feature: In comparison to computer programs, some extra features are also available in mobile apps. Such as voice command.
Small size: The size of the mobile apps is very small, so even if the smartphone has less memory, there is no problem with running it.
Easy availability: Mobile apps are more easily available than computer programs. Because they are provided by the mobile service provider through the app store. From where these apps can be downloaded and used safely.
More secure: Since they are made available through the app store. Therefore mobile apps are more secure and reliable than computer software. Because the app store manufacturers get the apps listed in the app store only after having all the necessary security provisions on their behalf.
Faster: The efficiency of the mobile app is also faster.
Some Popular Mobile App Stores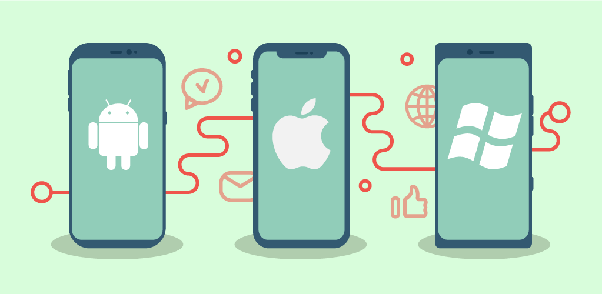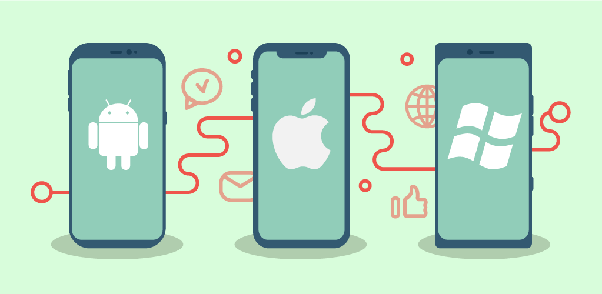 Google Play Store: This is a popular and popular app store. Which is made by Google for Android devices. Apps and games for all types of Android devices can be downloaded from here.
App Store (iOS): This app store is developed by Apple for iOS devices. From here, apps are available for iPhone, iPad, iPod, etc.
Microsoft Store: This app store is developed by Tech Giant Microsoft for Microsoft devices. From here, apps are available for both computer and mobile devices.
Amazon App Store: This app store was launched by e-commerce company Amazon for the purpose of providing apps for some of its special devices Amazon Fire, Kindle, etc.
How iTriangle Technolabs Can Help?
iTriangle Technolabs is a top-ranked and expertise Mobile App development company, which follows the current and popular trends in its industry to deliver clients a website with all trending features.
Are you looking for a Android and iOS mobile application for your business? Hire App developer to design mobile apps high-quality, secure, leveraging the robust, and flawless UI, widgets, APIs for your cross-platform applications. Our team is happily available for you  24 by 7.